Welcome To Dusky Lodge
Dusky Lodge located in Kaikoura is a great place to relax, unwind and take in the great views and spectacular sunsets from our extensive decks.
We have the perfect set up for backpackers or groups who are looking for budget accommodation while exploring the local region. In summer, soak up the sun at our resort style complex with a large outdoor pool and enjoy a choice of cuisine from our pool cafe. In winter, get cozy by the roaring fire, pick from our range of board games or relax in the spa. We are also dog friendly. Book direct with us and save 10% or if you are a member of The Backpacker Group save 20% off your accommodation.
Dusky Lodge really is lodge quality at budget prices!
Mates Rates
We have business's in town that offer discounts to our guests
Black Rabbit Pizza, Emporium Brewery, The Grouper Garage Bar & Restaurant, Poppy's Cafe, King Tide Eatery,
The Beach House Cafe SAVE 10%
Kaikoura Kayaks Save 15% and Kaikoura Fishing Charter POA
To get your discount you need to show your room key, to find out more talk to our staff
Private Rooms with and without Ensuites
We have different size dormitories to choose from including female only dorms.
Family Rooms with Ensuites. They can cater for up to 4 people with a Queen...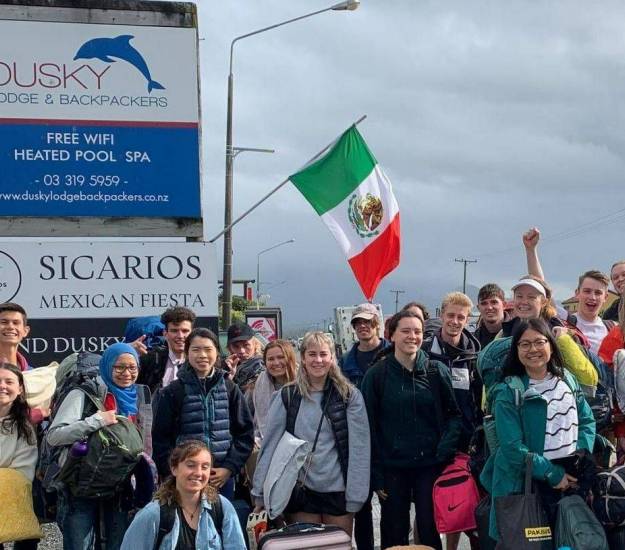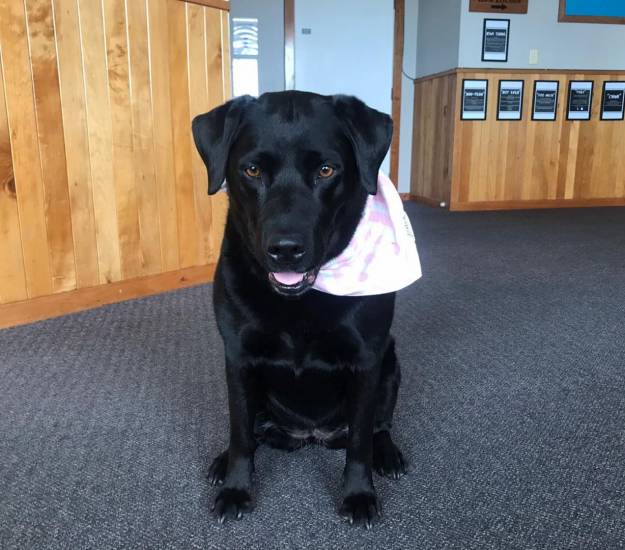 Here's what makes your stay with us so special
Our large outdoor pool and spa is the ideal way to relax with a book. The cafe is open, enjoy our delicious coffee and menu during the mornings.
We are the group specialists of Kaikoura. Sports teams, school groups, tourist groups, university groups you name it they have probably stayed with us.
Sign up to The Backpacker Group and save 20% off your accommodation at Dusky Lodge. To find out more go to www.thebackpackergroup.co.nz
What our previous guests have said
Josh Borella – Frontiers Abroad Instructor, 2019 Frontiers Abroad has been coming to the Dusky lodge for several years now and typically we come twice a
Josh Borella – Frontiers Abroad Instructor, 2019
Awesome pool and spa, beautiful amenities, very clean and modern, wonderful staff
Veva Maree
Awesome location, lovely pools, friendly helpful staff and clean facilities. It is very good value for money. The kitchen is well equipped. The showers have
eiuol8
I stayed in a Standard 4 Bed Mixed Dorm. I loved it even though our stay was only for 14 hours. I must appreciate the team who ensured my tripod stand was kept
Anish
We stayed for one night and it was fantastic! We got a private family room with an ensuite, the beds were nice and the room was spacious. The pool and spa were
Hope
Clean and plenty facilities, good Wifi, very affordable and excellent staff. The hostel Dog is an absolute highlight! Highly recommend staying here. Also the
Nicole Prieg
Sue Keall – Victoria University of Wellington, 2020 Awesome accommodation option for a group. Great facilities and potential for bespoke requests.
Sue Keall – Victoria University of Wellington
Great stay! The lodge had all the essentials and made it easy to stay with two family members and a dog (pet friendly yay!). We were heading up Mt Fyffe the
Nicole
Bruce – Renwick Premiers, 2021 The facilities and accommodation were excellent and perfect for the boys stay and the Management and players would like
Bruce – Renwick Premiers
Great basic accommodation. The pool was a real hit and having the bar / restaurant beside was awesome.
Maarty Schaap
READ MORE REVIEWS