Group Bookings
Dusky Lodge accommodates large, medium, and small groups in Kaikoura. Whether you're a university group, sports club, school group or planning a family reunion our team at Dusky Lodge has you covered for your next gathering.
Book into the main hostel
The main complex can cater for up to 130 people with a range of ensuite rooms, private rooms, driver rooms and dormitories - gender or mixed.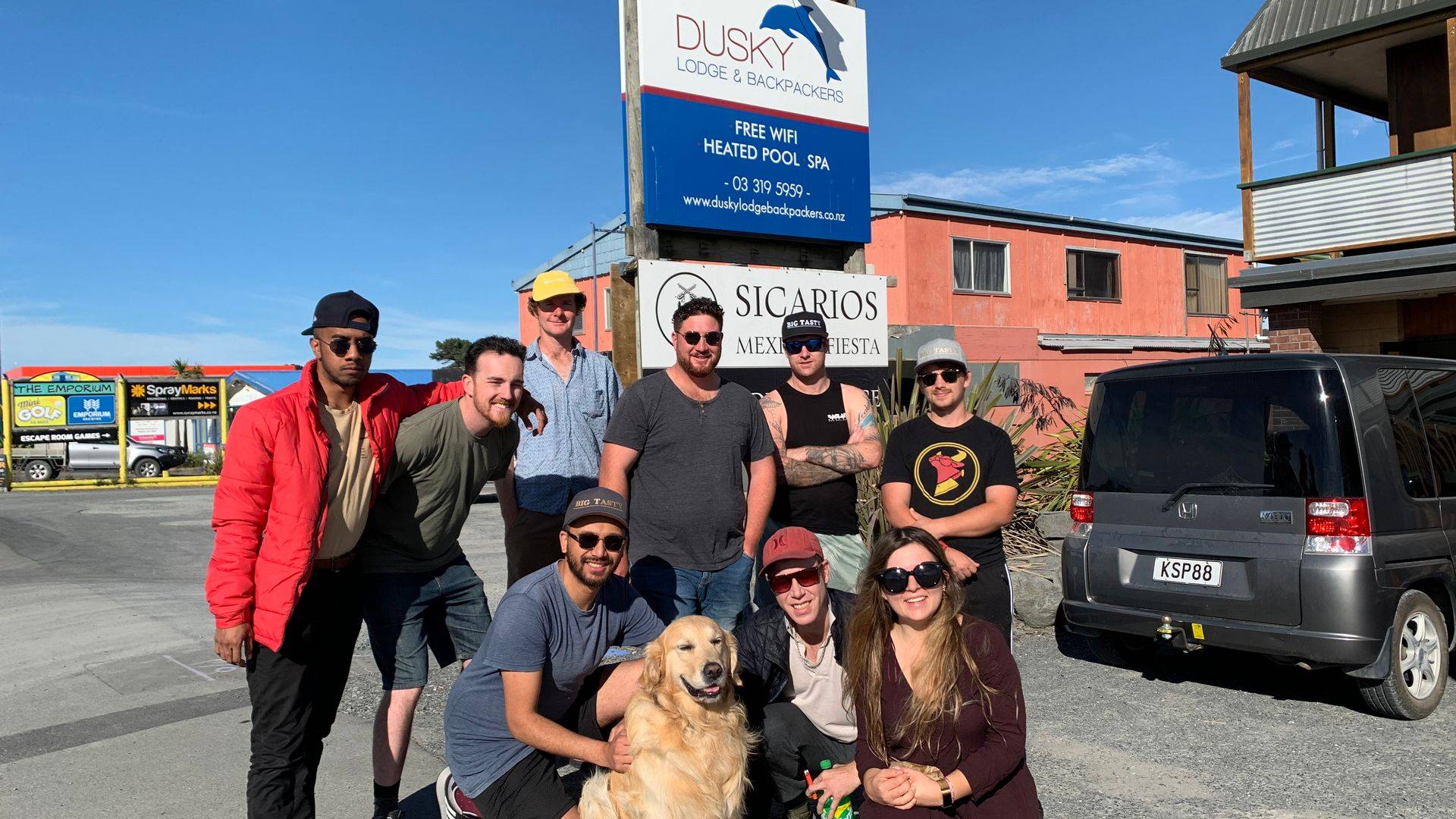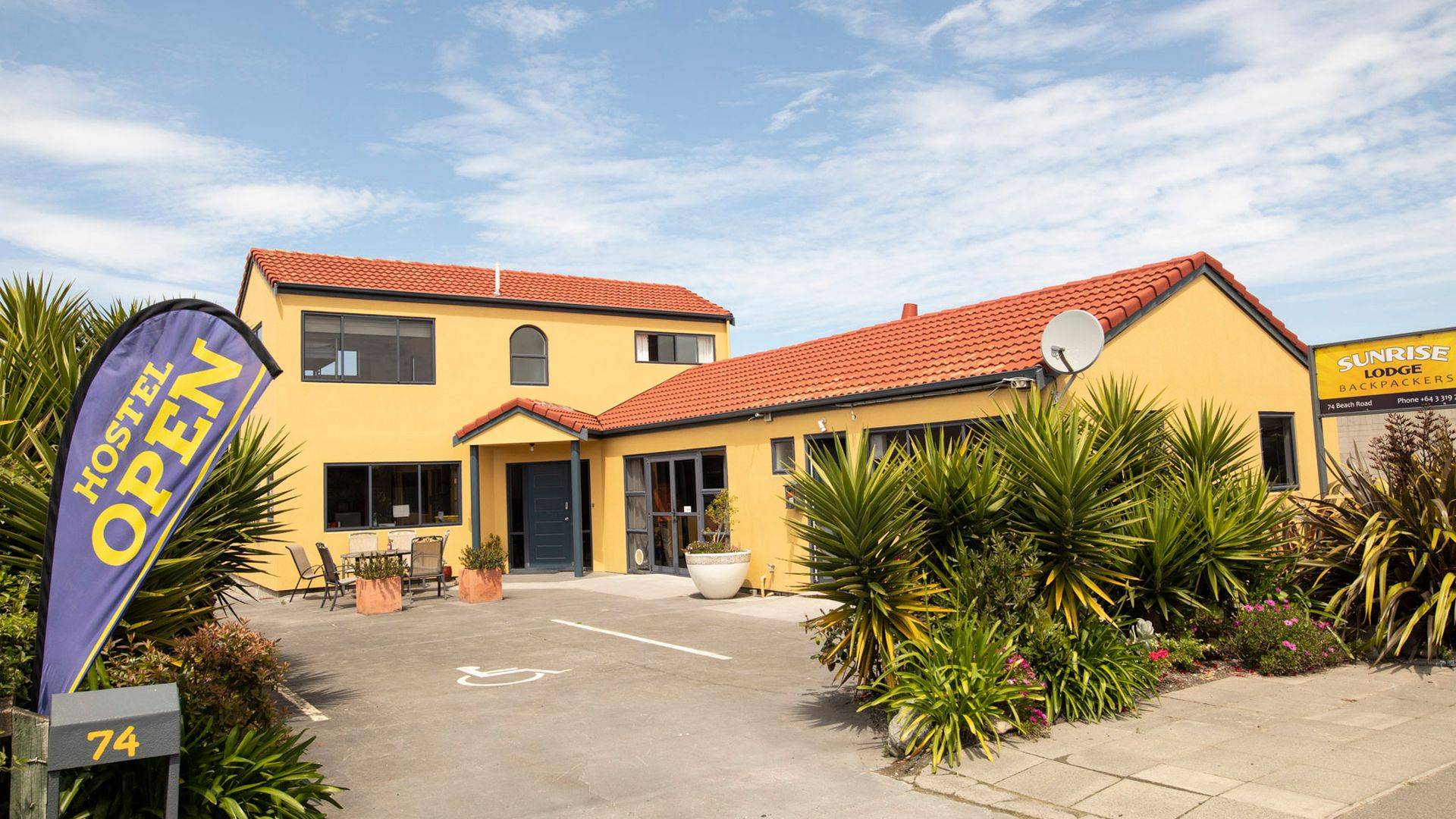 Stay as a long termer
We have a house that offers 7 rooms that can be rented out per room. To find out more and our rates please contact us.
Catering
We can organize catering through our onsite café/restaurant and licensed bar that offers all cuisines if requested - packed lunches, roast meals, fish & chips or large platters. Choose to eat at the outdoor restaurant or request a private kitchen with dining and seating.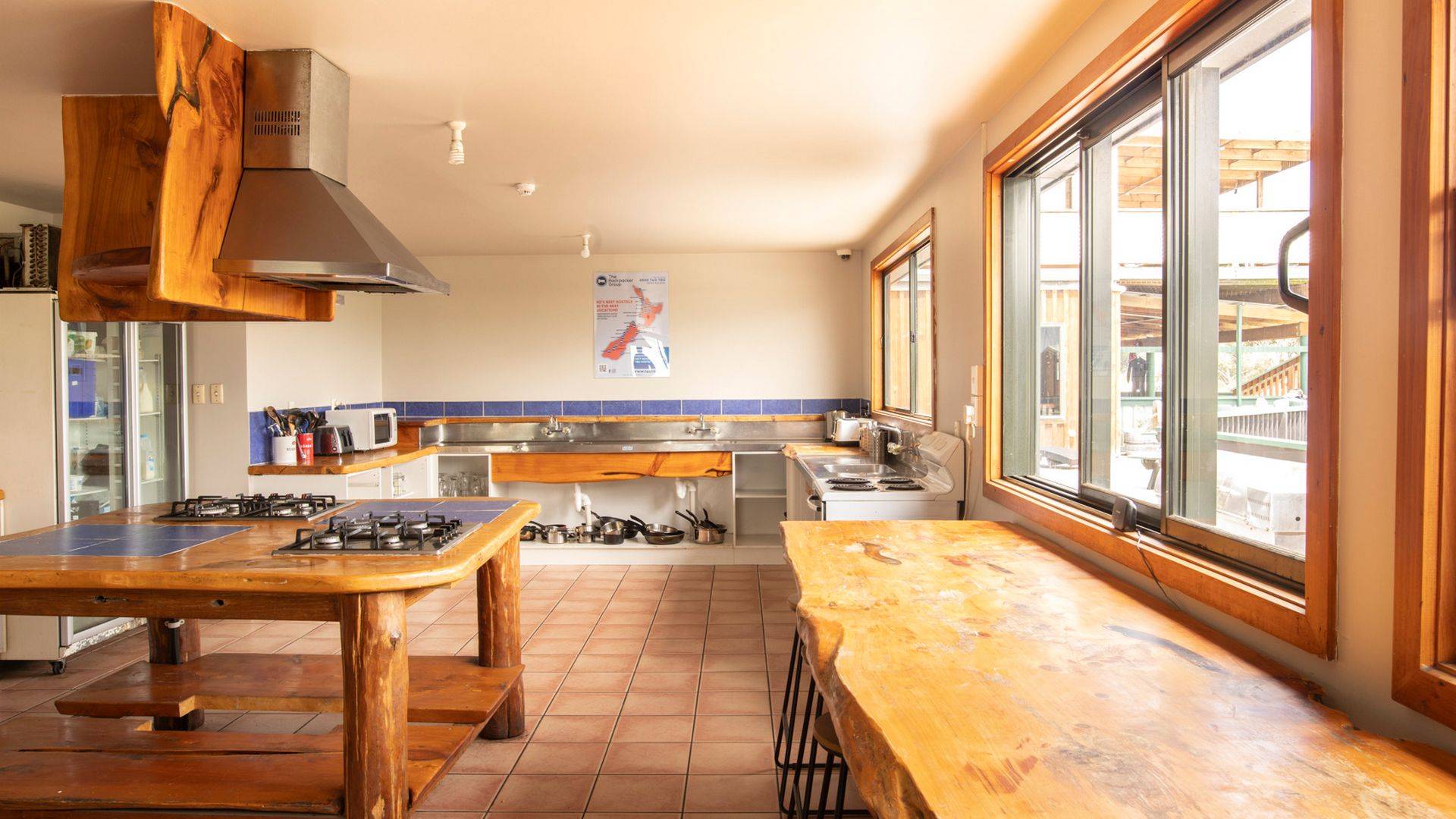 Amenities provided
We provide all linen and towels as well as free unlimited wifi, free use of our barbecue facilities, and free parking on the premise. We have 3 kitchens to choose from and space for small conferences.
If you would like to know more please send us an email letting us know the number of people, what type of rooms you are looking for and how many days you plan to stay. Our prices vary so please get in touch with our group coordinator to find out more. [email protected]
What our previous guests have said
Clean and well presented rooms with very well organised kitchen with great storage and very clean. Great service for our late check in and friendly reception
Michelle Bennett
Clean and plenty facilities, good Wifi, very affordable and excellent staff. The hostel Dog George is an absolute highlight! Highly recommend staying here.
Nicole Prieg
We stayed for one night and it was fantastic! We got a private family room with an ensuite, the beds were nice and the room was spacious. The pool and spa were
Hope
Wonderful stay at Dusky! Such a warm welcome from Russel and George, and friendly fellow backpackers and travelling families. This place caters to all. Spa
Freerangekiwi
Sue Keall – Victoria University of Wellington, 2020 Awesome accommodation option for a group. Great facilities and potential for bespoke requests.
Sue Keall – Victoria University of Wellington
Great basic accommodation. The pool was a real hit and having the bar / restaurant beside was awesome.
Maarty Schaap
Rooms, kitchen and toilets are very neat tidy. I never stayed in backpackers before.However this time i really enjoyed my stay there. They got some really
somnath sen
Awesome location, lovely pools, friendly helpful staff and clean facilities. It is very good value for money. The kitchen is well equipped. The showers have
eiuol8
Bruce – Renwick Premiers, 2021 The facilities and accommodation were excellent and perfect for the boys stay and the Management and players would like
Bruce – Renwick Premiers
Awesome pool and spa, beautiful amenities, very clean and modern, wonderful staff
Veva Maree
READ MORE REVIEWS